June 10, 2023 – We are thrilled to mark our 13th anniversary with joyful celebrations across the Philippines. Under the theme 'Beat the Heat,' our team members came together in Cebu, Manila, Bacolod, and Davao for memorable parties at stunning venues like La Plage Events Centre, One Solemar Hot Spring Resort, Villa Marina Linda, and Club Samal Resort.
With our CEO Landon Essig leading the festivities in Manila, and our Head of Marketing Jamie Elgie and Director of Operations Taylor Murphy present in Cebu, our dedicated team of over 500 members indulged in exciting games, live music, foam parties, and mobile bars. We also took the opportunity to honor our outstanding employees who have played a vital role in our journey.
Here are some photo highlights: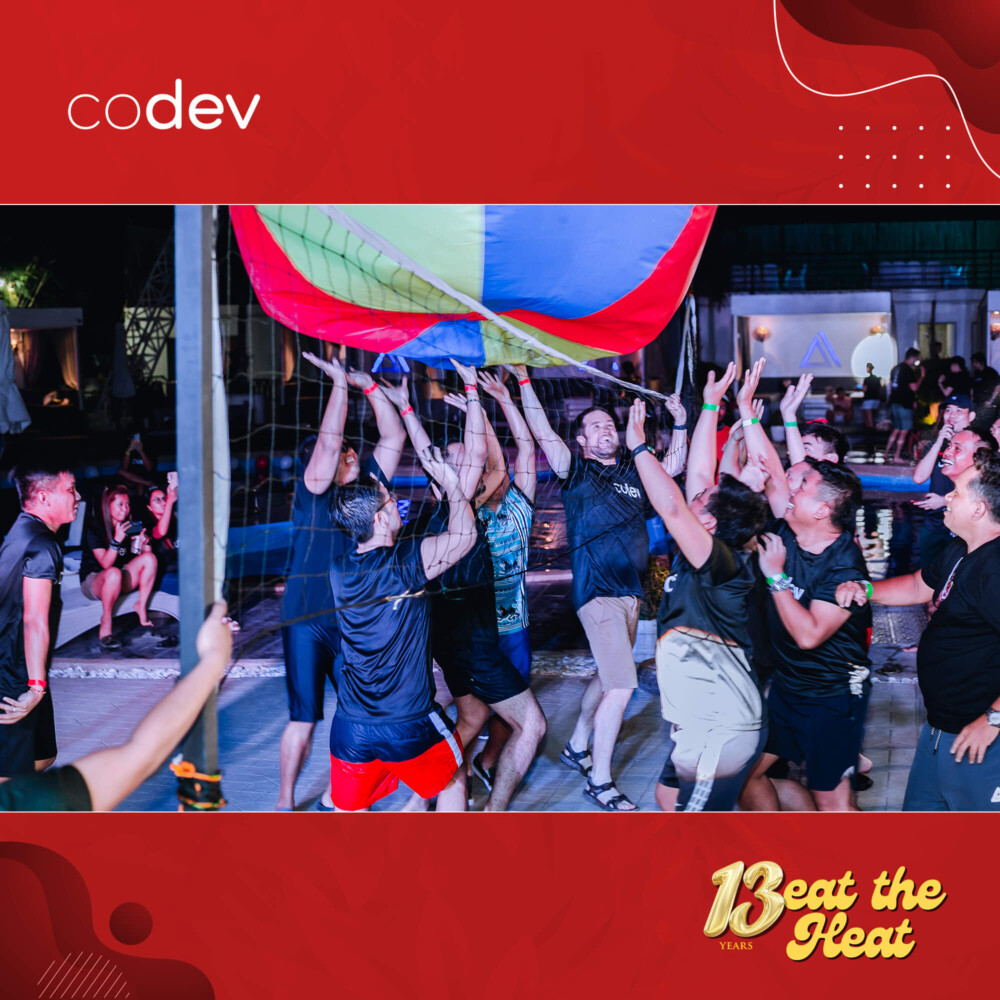 Beyond the celebration, this milestone holds great significance. CoDev has once again been certified as a Great Place to Work® due to the exceptional satisfaction of our employees, surpassing last year's results. Additionally, we are proud to be recognized as one of Inc. 5000's fastest-growing companies, a testament to our commitment to excellence.
See Also: We've Landed a Spot on Inc. 5000!
These accolades not only reflect our dedication to our team but also benefit our valued clients. When you partner with CoDev, you gain access to a talented, well-supported team that is equipped with the best tools, training, and benefits. Rest assured, we are committed to serving you with unwavering dedication and expertise.
Whether you are expanding your team or seeking top-tier software development talent, explore our available talent now or schedule a call to learn more. Join us in celebrating 13 incredible years of quality service and long-term partnerships!